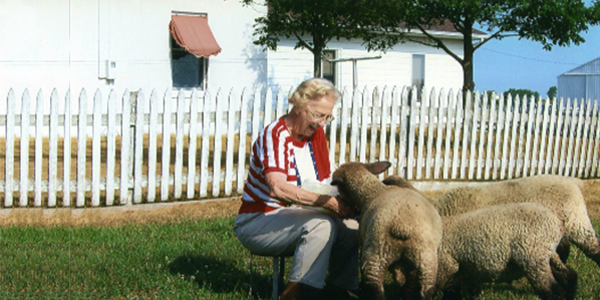 Jean Roberts grew up on the farm her parents purchased when she was five years old, and her father was instrumental in her passion for agriculture. Throughout her life, she dedicated much of her time to caring for the farm and its animals.
In 1966 Jean married Jesse Stubblefield, and the two enjoyed life on the farm together until his death 10 years later.
Jean was devoted to the farm her entire life. In a final act of generosity, Jean left her family farm to the IAA Foundation. She asked that the farm be used to support education, agriculture, and provide care for animals.
This farm will not only be a tribute to Jean's legacy but will ensure that others will have the opportunity to live out that legacy through their own passions for agriculture.